my honey did the most amazing thing ever. (okay, besides building us a nice fancy house, that is.) speaking of fancy...this coming friday, honey and i will hear, "in this world theres a lot of self-righteous hippocrits, That would call me bad,... She said, heres your one chance fancy dont let me down..."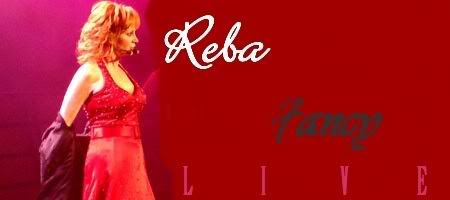 yesth, yesth, yesth. Reba & Kelly: 2 Worlds 2 Voices Tour at Charlotte, NC. This will be the second concert of THIS tour that I've seen. The first one was flat out PHENOMINAL. (Perhaps that had something to do with my meeting them both. Gee. Ya think?!) I expect nothing less, on this concert. (Except the meeting them again part.) I KNOW for a FACT that my honey will TRIPLE LOVE LOVE LOVE it like I did.


this will be my honey's fourth Reba concert, and my 11th or 12th concert. (I've kinda lost track.) what i haven't lost track of, is that i've met Reba twice and Kelly once.