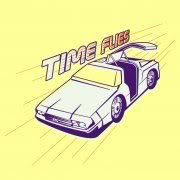 mr dhl man has yet to arrive. patience, i must learn again. *breathes in, breathes out*

today was a good day, we went and visited with the in-laws and had a nice time. we talked about our impending florida trip. excitement and anticipation is brewing. only eight more days. wow, i can't believe it!! my, how time flies!!

my future wife is on million dollar password tonight, WooT!!